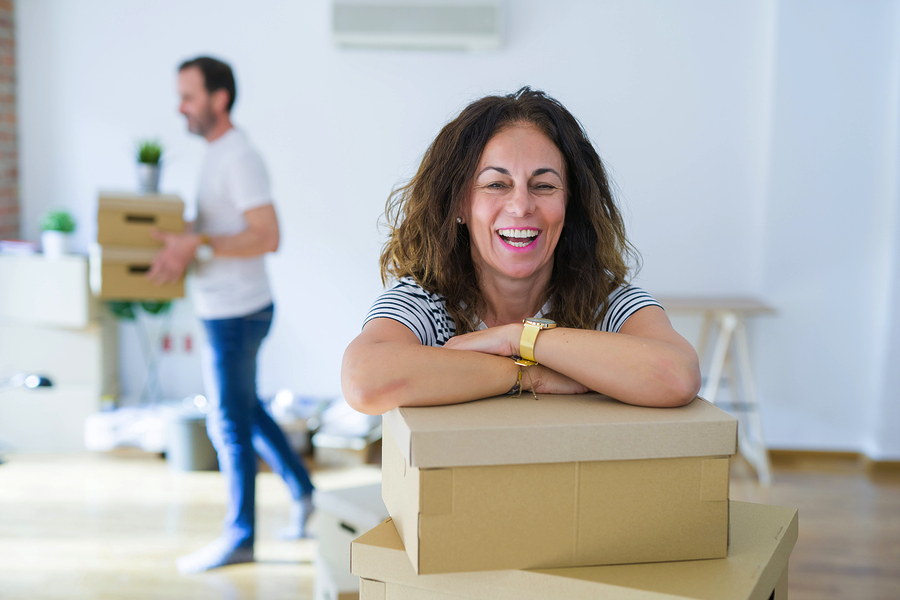 Move first, sell second!
The fast, flexible, affordable, and innovative way to buy and sell a home.
Selling a home can be challenging and stressful, not to mention costly. And to make matters worse, many homeowners aren't able to qualify for a mortgage until AFTER they've already sold their current home and paid off the existing mortgage. So what can you do if you need to move fast but also don't want to settle for taking less than market value for your current home?
Answer: Apply below for one of the most unique financing options available to home sellers that lets you buy a new home first, then sell your existing home. Have more questions? Click to Read More
Tell us about your home!
Eliminating contingent offers, multiple mortgage payments, and temporary housing from the home selling process.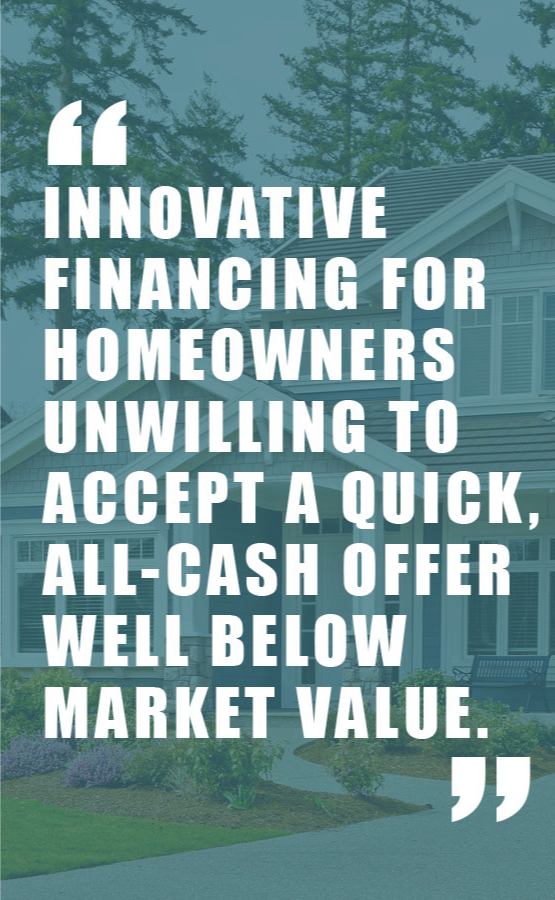 The traditional way of buying and selling a home often requires homeowners to sell their existing home first, then rush to find a new home that exclusively fits the timeline of the original selling process. Nowadays, homeowners also have the trendy new option of relaying on an iBuyer make a quick, all-cash offer that is signifcantly lower than your home's current market value, which isn't always in your best interst either.
But thanks to a new financing program that allows you to move without dealing with any of the complications mentioned above, your home selling experience doesn't have to be stressful or expensive anymore. Called a Mortgage for Movers™ loan, this unique financing product helps you unlock the existing equity in your home so you can use it to qualify for a new loan and move into something else sooner, and easier. The goal is simple: to remove all the headaches associated with selling a home while also providing additional benefits like no out-of-pocket costs, no monthly payments, and no interest charges!

We aren't iBuyers
We're the better solution to buying and selling a home.
First and foremost, we aren't iBuyers. Our process doesn't involve making you a quick, all-cash offer that is well below the market value of your home. Instead, the service and financing options our partners provide allows you buy and move into a new home without the stress, hassle, and awkward timing of getting your existing home sold first, or potentially having to deal with the burden of making two mortgage payments simultaneously.
Additional benefits
If you weren't already intrigued by the Mortgage For Movers program, there's more...
Buyers want to find the right new place, move in, and sell their vacated old home. Realtors want non-contingent transactions, relaxed clients, and less stress for all. This accomplishes both, and plenty more. Below is a quick look at just some of the benefits and highlights to the incredible Mortgage for Movers program:
Eliminates existing mortgage paytments by refinancing with a 0% interest, no-payment loan.

Borrowers can qualify to purchase a new home without paying their existing mortgage.

Buyers are empowered to make non-contingent offers when purchasing a new home.

After buying a new home, sell your vacant (or staged) home faster, and for more money.

Down payment funds for the new home can be borrowed in the refinance transaction.

Funds for repairs to the existing home can also be borrowed in the refinance transaction.

Eliminate the stress of selling first, then settling for a lesser home or having to move twice.
What's the process?
Our primary goal is to remove the hassle and stress of buying and selling a home at the same time.
By now, you're probably asking yourself how this all works. Well, let's break it down step-by-step:

Get pre-approved for a mortgage and start looking for your new home right away.

Use this new financing option to pay off your current mortgage, allowing you to make a quality, non-contingent offer on a new home.

Purchase a new home and close on the new place with the equity from your existing home.

Move into your new home ASAP!

Sell your previous home and repay the bridge financing with the proceeds.