6 Mistakes for Home Sellers to Avoid
Posted by Matt Barker on Monday, February 25, 2013 at 1:06 AM
By Matt Barker / February 25, 2013
1 Comment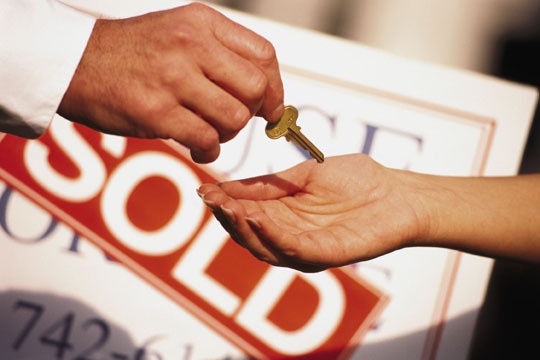 More and more home buyers and home sellers are entering the housing market now that it has finally begun to stabilize.
For people who are planning to sell a home, it is important to understand the tax implications that come along with selling a home. It's also important to be aware of structural and cosmetic flaws in a home and neighborhood that could affect the asking price or cause a property to languish on the market.
Here are six tips for home sellers to avoid mistakes:
Make your home neutral. If your interior or exterior walls are painted with bold colors or textures, it may turn off sellers. They want to be able to imagine themselves living there, and it could be hard if the colors clash with their ideal. It might be worth toning it down with a more neutral palette.
Make reasonable repairs. If there are some obvious flaws with your home that are going to be a turnoff to buyers, such as a damaged roof or broken windows. Mismatched appliances, cabinetry and plumbing fixtures stand out. The same goes for worn floors or carpeting. If you can afford to make some more extensive repairs or remodeling projects, it may be worth it. But choose carefully, as some home remodeling projects have a better return on investment than others.
Finish your remodeling projects. If you started a job and didn't complete it, most people won't want to take that on themselves, even with a significant reduction in price.
Have your home professionally staged. Professional home stagers know how to maximize space and show off a home's strong points, while downplaying its defects. One place they'll ask you to start is by decluttering.
Pay attention to curb appeal. The front of your home is the first thing that people see. It's best if you can ensure that exterior siding or paint is in good condition. In the summer, make sure your yard is well kept. In the winter, keep your sidewalks free of ice and snow.
Don't forget to report earnings on your home sale. You have to report earnings made on the sale of a home. You may be able to exclude up to $250,000 of the gain from your income ($500,000 on most joint returns). Gains that cannot be excluded are taxable. For more information, see IRS Publication 523, Selling Your Home (at www.irs.gov).
These are just a few tips to try to help home sellers avoid mistakes when selling a home. Do you have any tips to add to this list? Please share them in the comments below.