Architectural Style - Italian Palladian
Posted by Matt Barker on Saturday, May 23, 2009 at 11:02 AM
By Matt Barker / May 23, 2009
Comment
Italian Palladianism is a philosophy of design based on the writings and work of Andrea Palladio. Andrea Palladio, born in Italy in 1508, was a Venetian architect. He is widely considered to be one of the most influential architects in the history of Western architecture. He himself was influenced by Roman and Greek design.
He started out in life as a stone mason, but he began studying architecture in the 1550s. Powerful friends and associates of his introduced him to Venice, where he became "Proto della Serenissima" (chief architect of the Republic of Venice). It was during this time, and up until his death in 1580, that he developed the style which is now known as Italian Palladianism.
In his work, he tried to recreate the style and proportions of the buildings of ancient Rome. His style adhered to classical Roman principles he rediscovered, applied, and explained in his works. His ideas and philosophy were widely imitated throughout Europe, and particularly in 18th century England.
His success and influence was a result of the integration of aesthetic appeal with characteristics that resonated with the social aspirations of his clients. His buildings served to visually communicate the client's standing in the social order of their culture.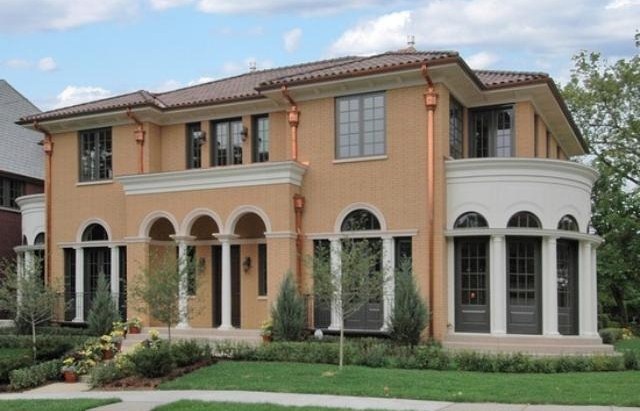 As with Greek and Roman style architecture, Italian Palladian style homes are decorated with pediments, porticos, columns, colonnades, cornices, and mouldings. Palladio's architecture was not dependent on expensive materials, which was an advantage to his more financially-pressed clients. Many of his buildings are of brick covered with stucco. There are a few examples of this style of home in the
Calhoun Isles community of Minneapolis
.