The Sessions' thought the 5-bedroom house on nearly two acres would be their dream home. Little did they know, the home's current reptilian residents had other plans.
They slithered behind the walls at night and released foul-smelling musk into the drinking water. And they were so numerous that Ben Sessions once killed 42 in a single day.

Shortly after buying their dream home, Sessions and his wife discovered it was infested with thousands of garter snakes. For the next three months, their growing family lived as if in a horror movie. More than a year after they abandoned the property, the home briefly went back on the market, and they fear it could someday attract another unsuspecting buyer.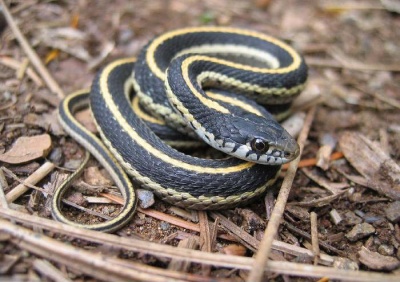 That's when they realized their home was probably sitting atop a hibernaculum,...