Eden Prairie Park To Feature Ice Castles Again
Posted by Matthew Deery on Sunday, September 20, 2015 at 1:15 AM
By Matthew Deery / September 20, 2015
Comment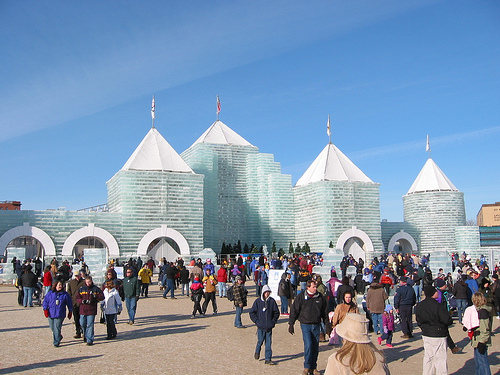 Compared to the summer, there are quite a few less outdoor activities that Minnesotans of all ages can participate in; however, one thing kids love to do in the winter is build snow and ice forts. It's almost a right of passage in childhood. One of the 'coolest' features of the Minnesota winter is when adults play with ice, especially when they stack the ice blocks to form castles.
Miller Park in Eden Prairie will see the return of ice castles this winter. A Utah based company, Ice Castles LLC, will be charged with erecting the great ice structures this winter. Last year, the comapny also built an ice castle in Eden Prairie which attracted more than 80,000 visitors; the year before, at the Mall of America played host and also drew big crowds.

On September 15, the Eden Prairie City Council approved the company to create more of their ice masterpieces at Miller Park. The company will pay the city for all the water they use; so Eden Prairie residents don't need to worry about rationing their water.

This is a great family event that features the ice castles, plenty of cool lights illuminating them, other fun events and attractions, as well as snacks to warm up in the frigid weather. In order to really appreciate these castles and their craftsmanship, they need to be checked out up close.

Seriously, plan to bring the whole family. This is a great opportunity to show kids that even when they grow old, you can still make cool forts out of snow and ice.
Photo courtesy of: Kendrick Erickson