How Setting the Right Price Can Help Sell a Home
Posted by Matt Barker on Thursday, September 26, 2013 at 1:08 AM
By Matt Barker / September 26, 2013
Comment
Setting the asking price correctly can help you with a swift and successful sale. The first few weeks a home is for sale on the market is the best chance for selling a home at a good price, in a reasonable amount of time,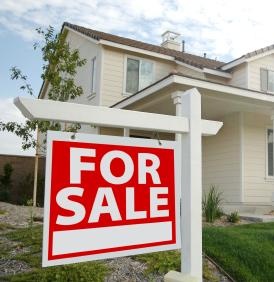 Because of the low inventory in markets across the United States, home buyers are searching the MLS listings every day, waiting for the right home to go on the market. If your home is priced right from the beginning, you will be in the best position to attract home buyer attention and sell the house for a good price within a time frame you can live with. If your price is set too low, you might get a lot of attention and some lowball offers, but you stand a chance of losing out on thousands of dollars. If your price is set too low, less people will come to look and offers to pay your impractical price will be few and far between. You could reduce your price, but by that time you will have likely missed out on home buyers who might have been interested.
How Are Prices Set?
Determining what an initial asking price should be involves research on the real estate market and judgment that comes from experience. The basic steps include, but are not limited to:
Assessing the homes against similar home in the neighborhood that have sold recently or are presently for sale.
Defining what features of the house make the home special among others currently up for sale in the area.
Deciding how much to invest in improvements that could increase the marketability of the home to earn the best sale price.
A good sale price will be close to the market value of the house, which is continuously shifting. Setting the right price from the beginning results in a fair-dollar sale in a realistic timeframe, but it takes some knowledge. Pricing a home for sale is where a good real estate agent can be of great assistance.
Why Is Overpricing Bad?
Overpricing a home can be detrimental for your sale. Home buyers may not come to see it because they don't think the value is worth it, which will help your neighbors sell their homes quicker. The home buyers who do come will be more likely to refrain from making an offer. If a buyer is interested, they may have a harder time getting financing if the lender doesn't agree with the value. The delay cause by a failed sale can cost you time and other opportunities to sell your home. As the home sits unsold on the market, the listing will get "stale" and people will begin to think there is something wrong with it. If you then lower the price to compete, you run the risk of losing money. Price it right from the beginning and you can avoid most of this.
Is There Ever a Good Time to Underprice?
Setting the price too low can be just as detrimental to selling a home. Posting a price below market value could is setting yourself up to lose money. If you need to sell quickly and losing money doesn't bother you, setting a bargain price could attract the most prospects and possibly sell it quickly. If time isn't an issue and you want to get the most money possible from your sale, set the price right from the start.
Expert Evaluation Makes a Differeince in "Right Pricing"
An expert evaluation of your home and professional market analysis can result in the best initial asking price for your home. Experienced real estate agents with knowledge of the local real estate market can help you do that. When a Realtor makes a fair market analysis, they often take into account factors such as the neighborhood, lot size, home size, condition of the house and more. Using these elements to quantify the ideal price of a home is not easy, it takes practice. Because of this, it is a good idea to consult a professional real estate agent to help you sell your home.
Pricing a home right from the second it enters the market is vital for a successful sale. With from the assistance of a real estate professional, you can sell your home quickly while also helping you get the best value for your home.
Get the best results of your home saleselling a home with the help of a professional real estate agent. Contact the Realtors at Homes of Minnesota today to get started.