Mall of America Getting 'Super' for 2018
Posted by Matthew Deery on Tuesday, November 4, 2014 at 2:14 AM
By Matthew Deery / November 4, 2014
Comment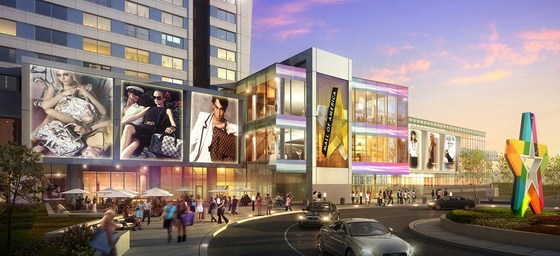 With the 2018 Super Bowl calling the Twin Cities home, it comes as little surprise that the state is looking to make itself as attractive as possible to a world audience. With the Vikings getting a new stadium and the addition of more light rail, the state is quickly looking to ready itself for the worldwide event.
Though unrelated to the Super Bowl taking place in Minneapolis, the Mall of America is also expanding, by a whole lot. If you thought the MOA was huge before, can you imagine it being twice as big? The next ten years will make that a reality. Yes, that's right, the MOA will be double its current size in just over ten years.
The MOA is planning on expanding the mall in phases, with the first phase adding another hotel, another sizable atrium, more dining options and retail space, an office building and underground parking.
This already unbelievable mall will now be even more attractive to visitors of all varieties. Sure, MOA is adding more shopping and dining, but imagine having your office on site? Business meetings could take place at all sorts of different locations on site – plus, factor in the proximity to the airport and this new office complex is sure to be attractive to all types of businesses.
With the Super Bowl on its way, many visitors will be able to enjoy the Mall of America getting a super sized face-lift.
Image courtesy of: DLR Group