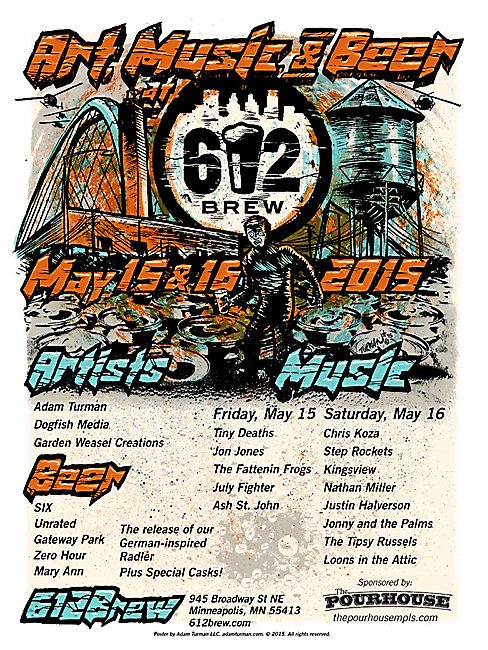 Who doesn't love beer and live music? Well, if you don't, then this event is not for you -- but if you are in the category of loving beer and music, 612 Brew Art Music and Beer Festival has got a weekend of fun for you. This event is in conjunction of the Art-A-Whirl festivities that same weekend. Oh, the best part? The event is open to the public and free to all.
On May 15th and 16th, Northeast Minneapolis will be lively with many live concerts, an open studio to check out talented local artists, and of course, beer from 612 Brewery. The brewery will be serving its five top selling beers during the event.
Friday night will play host to five bands and Saturday will showcase eight bands -- the headline acts include: Ash St. John, Nathan Miller, Loons in the Attic,...