The Forced vs Unforced Registration Test Begins!
Posted by Matt Barker on Thursday, October 1, 2009 at 6:51 PM
By Matt Barker / October 1, 2009
3 Comments
Forced Registration Real Estate Websites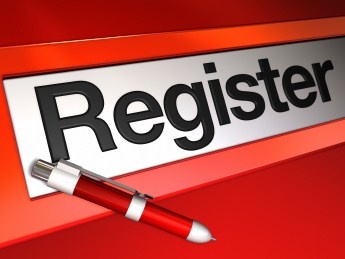 If you make a living selling Real Estate, chances are you focus at least some of your marketing efforts on the Web. If so, you have probably already struggled with the decision of whether to require your website visitors to give you their email, phone number, or other information. Is such a requirement a good business practice or are you alienating customers who would otherwise utilize your services? There have been some great debates over the past few years on this topic and it's time to put our opinions to the test.
Who are we?
Our Real Estate Team has been selling homes in our market for over 10 years and we have distinguished ourselves from our competitors by focusing on web technology. After years of development and hard work, we finally have a modest web presence in our market. We take pride in our reputation and believe that we offer the best customer experience of any Agents in our local area. For this reason, we want to ensure that our Online efforts are consistent with our customer experience goals.
What is "The Test?"
Most of our Real Estate Website Leads are generated by 2 of our local websites. One requires users to register before they can view detailed property information for homes that are currently for sale in our area, www.barkerhedges.com. The other website displays this detailed information without requiring the user to register, www.saint-paul-real-estate.com. We have created these websites to be nearly identical for the purpose of this test. The content is unique to each website, but the look and feel are the same.
"The Test" is our effort to provide raw data and some analysis related to the number of leads generated by each website on a weekly basis. We understand that there are many variables and our data and practices will be scrutinized and dissected, thoroughly. We welcome your opinions and analysis to help us answer the question: Is it better to force users to register or not?
Reporting Data
On a weekly basis we will track our website leads, for both websites, and report our findings on this blog. We will be using Clicky Web Analytics to compile our findings. Clicky offers real-time web analytics allowing us to deliver the results to you in a timely manner. Our data will be reported by 12:00 P.M. CST on Thursdays. There are literally hundreds of combinations of data that could be used, so we have chosen the following for this test:
The Basics
Total Visitors
Unique Visitors
Average Pages Viewed per Visitor
Average Time on Site per Visitor
Bounce Rate
Breakdown of Lead Types
IDX Registrations
Showing Requests/Listing Inquiries
Other Contact Forms (Contact Us, Home Evalulation, Buyer and Seller Forms)
Call-Ins
Total number of leads
Other
Number of leads that give bad information
Conversion Rate % - (Unique Visitor to Lead)
Analysis
We will provide our thoughts and analysis for trends we see with the data from week to week. But, we understand that our bias and opinions may impact our ability to thoroughly analyze the results. Your help will be critical and we welcome your comments and suggestions as we try to determine whether it is better to have a forced registration website or not!
Cheers,
Matt and Brandon