This Old Home Picks Minneapolis' Prospect Park as Most Timeless
Posted by Matt Barker on Monday, April 18, 2011 at 12:56 AM
By Matt Barker / April 18, 2011
Comment
This Old House magazine recently published its fourth annual list of North America's most timeless neighborhoods from each of the 50 states. Minneapolis' Prospect Park was chosen to represent Minnesota.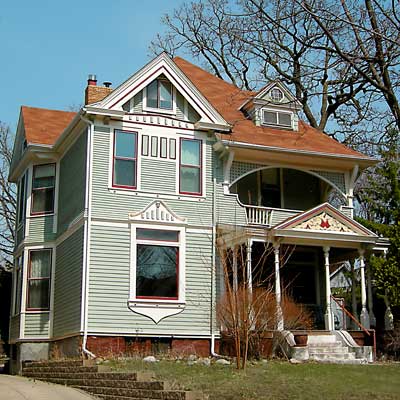 House hunters and residents alike delight in Prospect Park's mazelike streets, which are lined with trees planted nearly a century ago and homeowners' pristine gardens. "In Minnesota, we're serious about our gardens, and in Prospect Park you can ratchet that up quite a bit," says Joe Ring, longtime resident and historic preservation committee chair for the Prospect Park East River Road Improvement Association. Sandwiched between the University of Minnesota campus and the border of twin (and rival) city St. Paul, this neighborhood has loads of character—and characters. "People here have an exceedingly unique mentality," Ring says of a community that celebrates its political and economic diversity. "If you want a debate," he adds, "come here."
Loved by students and professors because of its proximity to the University of Minnesota, the Prospect Park neighborhood of Minneapolis is well-known for its "Witch's Hat" water tower and beautiful vintage homes. In fact, of the nearly 800 dwellings here, an astounding 92% are considered contributors to Prospect Park's historic integrity. Nineteenth-century Stick Victorians can be found neighboring mid-20th-century bungalows, many of which feature original architectural elements. Fully restored 2,000-square-foot homes can be found for less than $400,000, while bargain hunters may find deals as low as $150,000 for a 1,200- to 1,500-square-foot house in need of some work.
St. Cloud was last year's Minnesota winner. Check out the other communities from the Midwest featured in This Old Home's Best Old House Neighborhoods for 2011.